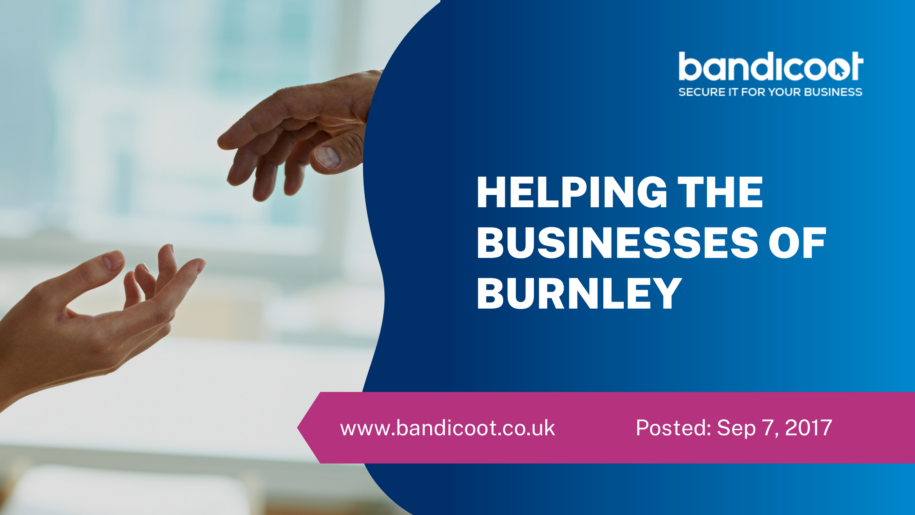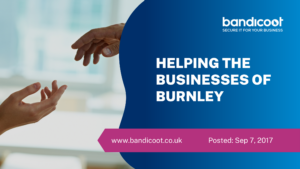 The British Chambers of Commerce see small businesses as the backbone of communities, showing a spirit of entrepreneurism and helping support both local areas and regions, and contributing to the national economy.
We understand the value of local businesses, and help local businesses of all sizes in Burnley by providing essential IT support, building and designing websites and helping with their communications and infrastructure.
In an increasingly connected world, where businesses can develop a global reach through digital communications, how much value is there in being there as a local service provider? Well we think that, while we can offer remote assistance and advice, being on hand, being locally based, and understanding the needs of our local business clients are essential qualities for providing the right level of business IT support
The Breadth of Businesses in Burnley
Local businesses may not generate the same levels of income as bigger, national companies and large corporations, but they are critical to building the strength of local economies. They are, in effect, the building blocks, providing a sound base for regions to thrive by providing opportunities, jobs and services.
But what kind of businesses have helped make Burney thrive? Burnley's business community is incredibly diverse and dynamic. We should know, because we've worked with quite a few of them.
We alone have helped a local Dance Academy, a fitted kitchen and bedroom specialist, and a provider of affordable health and safety courses, to name but a few. This small sample demonstrates the breadth of business in Burnley, and the wide range of business activity that's going on.
We work locally because that's our base, and just as we help connect businesses with technology, so we're also something different businesses have in common, making us ideally placed to help introduce businesses to one another. You could say, networking is our thing! And we all know business networking is vital to the growth of an enterprise.
The business structure of Burnley is exactly why it continues to develop as a centre of dynamic entrepreneurship and growth, and we like to think we have a positive role to play in helping to support and develop it.
The Best Place to Do Business in the UK
You don't have to take our word for it: there's national recognition that Burnley is a focus for entrepreneurial vigour and business activity. It's received government accolades for its local business initiatives, including the successful Bondholder Scheme, which brings local organisations and businesses together to jointly promote the town as a great destination for commerce.
A special report in the Manchester Evening News has highlighted how Burnley has transformed itself into a top business location in the North West, helped by the direct rail line opened between the town and Manchester.
Burnley is a centre of manufacturing and engineering excellence, the report states, and it has had the highest private sector jobs growth in the UK, from ONS Business Register and Employment Survey figures for 2014.
Even throughout the recession Burnley had consistent private sector year-on-year jobs growth.
With its skilled workforce, transport links and dynamic local business sector, it really is a great place to do business and to build new business opportunities.
Growing the Local Economy
Growing a local economy is a virtuous circle: the more it grows, the more businesses it attracts, and the more businesses, the more growth there is. It is still vital, however, to ensure that there is a secure business future for Burnley, which means helping businesses set-up, maintain and evolve the systems they need to thrive. Local businesses have the advantage of being grounded in a community, and a network, but also of being agile and adaptable.
The right IT and digital support is a big part of this agility and adaptability. We help people with the germ of an idea grow it into something substantial and successful. We support established local businesses when they need to boost their online presence or scale up their communications.
Small business ideas can change the world, and who's to say they won't originate in Burnley?
Essential IT Support for Small Businesses
IT support is not optional for local businesses, it's essential. It contributes to efficiency and streamlining, but also it makes them adaptable for change and enables them to grow.
Many businesses don't have the resources or experience to manage their own IT without it becoming a major distraction and a drain on their time. That's why we only work locally, because we can become a trusted local provider of IT services and support in Burnley.
We want our clients to think of us as their IT department, performing essential functions while proactively looking after their technical infrastructure, leaving them free to focus on their core business concerns.
For this reason, we offer IT support contracts that are cost-effective. Whether it's bespoke solutions for specific tasks and projects, or remedies for issues, we'll be on hand to provide complete peace of mind.
We're specialists in Office 365 and Sage Line 50, and we can help you work towards Cyber Essentials certification.
And if you don't want a contracted service, we're still on hand for ad hoc IT support for local businesses in Burnley, providing our own call-out service for a wide range of faults and problems, both large and small.
Websites and Communications
Local businesses thrive by being able to expand their customer-base and trade beyond their boundaries, as well as serving the local community. Therefore, having the right online presence is essential, together with a reliable network and email communications.
Specialising in website design, including ecommerce sites, and in internet connectivity, hosting and state-of-the-art phone systems, we ensure local enterprises are fully connected, online, and business-ready.
Get in Touch
We network locally to build strong relationships, because making connections is not something we just do online. There's enormous value in meeting people face to face, and being properly grounded in the local business community.
IT crosses national and cultural boundaries, but our IT support, website design and other digital communication and infrastructure services are focused on you, the dynamic entrepreneurs and businesses in our local area.
We'd love to talk to you about your IT requirements, or what we can do to help you with your online presence.
Call 01282 506 616, email info@bandicoot.co.uk, or fill in the contact form on our website, send your message, and we'll quickly get back to you.