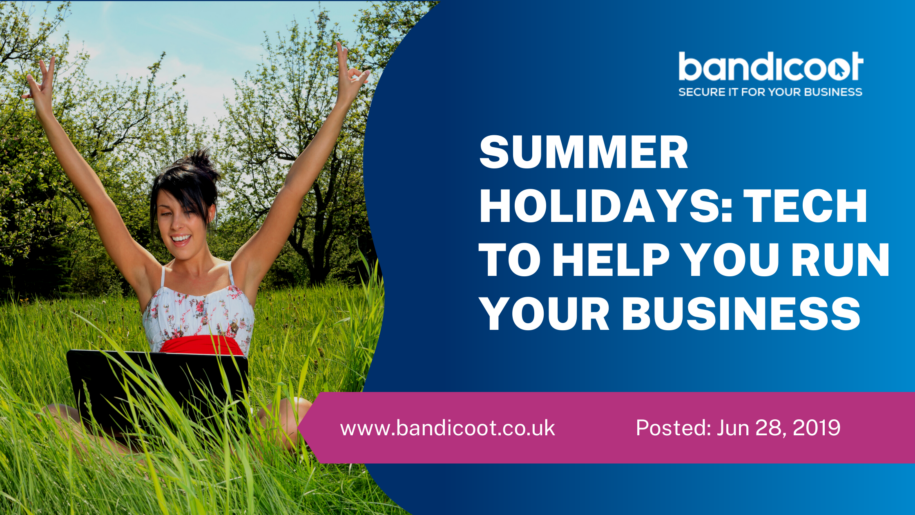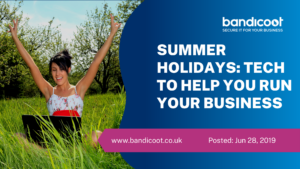 The summer holiday season is often the busiest time of the year for businesses and it can be tricky to stay on top of your emails, not snowed under with meetings and a hectic calendar.
By being well prepared, business owners (and more importantly their families!) give themselves a vastly improved chance of having a relaxing holiday and not ending up with a mountain of work when they come back.
So, we have looked at the best ways that tech can help prepare you and your business for the holidays:
Set up an out of office notification on your email giving your holiday dates and providing alternative contact details (you'd be surprised how many people don't do this..). You can also use social media automation tools such as Hootsuite to schedule regular social media posts before you even start packing for your holiday. If used effectively they can be a great way to drive traffic to your social channels and website, increase fan engagement and save time on your social media presence.
Modern Invoicing Software. Another important component of your business technology can be advanced invoicing software that allows you to request, track, and fully manage all of your business invoices at one convenient location. You will save time and money, and you'll be able to see your cash flow visualized. Plus, you can create customized reports and analyse customers' spending patterns. Thus, you can streamline all invoicing while accessing other helpful tools that help you improve your cash flow going forward. The people at Simply Business have put together a list of the best invoicing software here.
A Virtual Assistant. They can transcribe and then email you any voicemails that you receive when you are unable to take your calls. This is extremely useful if you find yourself in a far-flung location, with a bad mobile signal. Now that you are equipped with all the information you need in a readable text form, you can to respond to the matter quickly and efficiently. Fit Small Business put together a list of the best Virtual Assistants of 2019 here.
Monitor your website from Ibiza to The Norfolk Broads. If your business relies in any way on your online presence, then you'll understand the importance of monitoring your website. For example, Pingdom is a great tool for tracking uptime/downtime, performance and page speed as well as alerting you to any major website issues, via SMS, email or push notification. Pingdom's core features are available as mobile apps, available on both iOS and Android, meaning you don't have to have a laptop connected to Wi-Fi.
We all say that we're not to going to take work on holiday with us, but in the real world, that's just not practical, especially when you run a small business. Basecamp is one of the leading dedicated project management platforms in the world. Offering a wide range of features including real time chat, check-ins and to-do lists, file storage, management and scheduling, it forms a central hub for teams to manage projects big and small, and for the absent business owner, can prove an invaluable tool for keeping track of your team and project progress.
Now you may be on holiday, but that doesn't main you will stop having ideas for your business, inspired by a sunset in Spain or a glass of wine at Centre Parcs. In case you do, there's tech that can help, with apps like Evernote. It is a cleverly structured and organised note-taking application, but it's actually a whole lot more. One great feature is the ability to search for individual words in a handwritten scribble on the back of a napkin.
If you have to work on your holiday, you want it to be quick and simple. There are tech apps such as Join.me that will you and your business to make collaboration simple, instant and continuous. Ideal for taking that last-minute conference call that you just can't get out of, they also has a number of other features from screen sharing to collaborative whiteboards that will help you get the work done and back sun bathing in super quick time.
So, there you go, our quick guide to how tech can help run your business when you are on holiday. If you would like more in-depth guidance about how tech can help your business then why not contact us at Bandicoot or call us on 01282 506 616 to discuss your requirements.