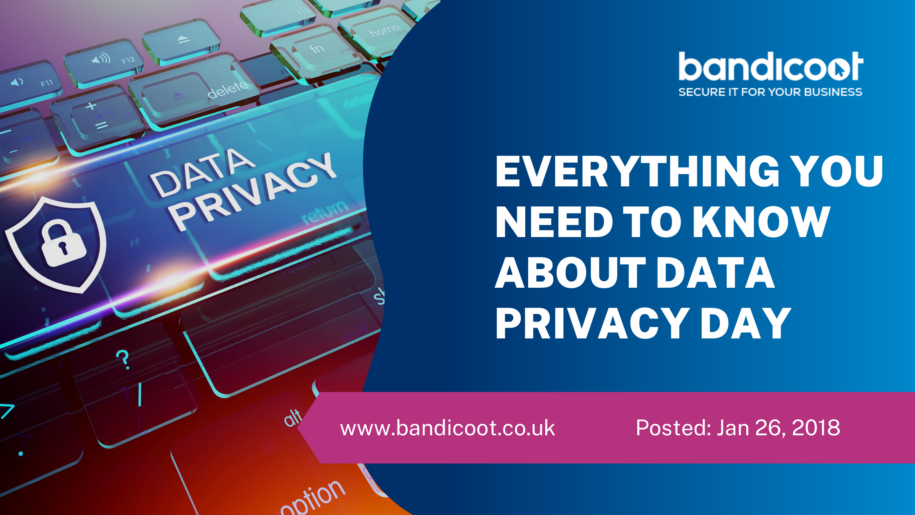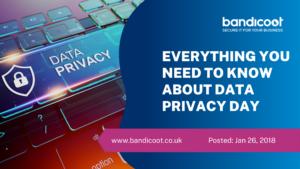 What do you have planned this Sunday? Aside from tucking into a roast dinner were you aware that Sunday is also Data Privacy Day? Yes, we bet you didn't either. If you want to find out what the globally observed holiday is all about, what you can do to get involved and the importance of data privacy, then read on! (we promise it's interesting!)
What is Data Privacy Day?
Data Privacy Day is an annual international holiday held on 28 January. Although originally started in the US, the day is now observed across the US, Canada, India and most of Europe. The purpose of Data Privacy Day is to raise awareness and promote privacy and data protection best practices.
The holiday was founded as an educational initiative, focused on raising awareness among businesses as well as internet users about the importance of protecting personal information. The initiative has now expanded to include families, consumers and businesses. Data privacy in this day and age, is something which concerns most people.
As the day is intened to be an educational initiative, there are hundreds of campaigns and events that are connected to the day – all with the same aim; making sure data protection is taken seriously.
Ways to Observe Data Privacy Day
There are a number of ways you can get involved on Data Privacy Day, whether it's at home, work or in schools.
The official campaign is ran each year by Stay Safe Online, which is in turn ran by, the National Cyber Security Alliance (NCSA). They suggest a number of ways you can observe the day:
At home – if you have kids, Data Privacy Day presents the perfect opportunity to talk to your family about safe online behaviour and data privacy. The NCSA have some great privacy tips for parents on their website. If you have teenage children (who are typically more likely to be heavy internet users), then the Child Development Institute offers some great practical advice on discussing internet safety with teens.
In the community: for those who work at community centres, in charitable organisations, or church groups  you can share the message about data privacy with individuals or service users you come into contact with. NCSA offer a range of materials on online safety and privacy – many of them can be printed to post on notice boards or share as leaflets. If you're an IT professional, you could look for local organisations to get involved with – an hour of your time and knowledge could be really valuable.
At work: if you're an employer, there are a variety of ideas and tips from the NCSA on activities you can do with employees to raise awareness around data privacy; for themselves personally, and in and around the workplace. Refresher training on your data policy, incorporating the latest advice into your employee handbook, or simple posters around the workplace can all help promote a good security culture.
Data Privacy and Protection for Business Owners
Running your own business is hard work and things like data privacy and protection might not be high in your agenda of urgent things to do, but with the GDPR compliance deadline on the horizon it definitely should be. You can read more about what GDPR means for business in one of our previous blog posts.
As experts in data privacy and protection, Bandicoot have written several pieces you may find useful, such as the importance of online security and safe document and data storage.
Going back to an earlier point; being seen as a business that takes data protection and privacy seriously is a great marketing asset. By caring about and respecting customer privacy, you show that you are a responsible business owner. if you haven't already, why not consider gaining a Cyber Essentials security certificate? It's a non-compulsory accreditation, but one that has become very popular in the UK. gaining the certificate will also expand your business prospects as accredited businesses are able to supply government ran organisations and local authorities.
If you want to read more about Cyber Essentials and the benefits, you can read our blog post on the scheme here.
Business Data Protection Services From Bandicoot
As IT support and data security experts for Burnley and Lancashire, we can provide you with the right advice and assistance to obtain Cyber Essentials certification as well as help prepare your business for GDPR. We can also assist with a variety of data and security projects, from secure data storage to internet protection.
Please call 01282 506 616, email info@bandicoot.co.uk, or fill in the contact form details on our website, send your message, and we'll get back to you.