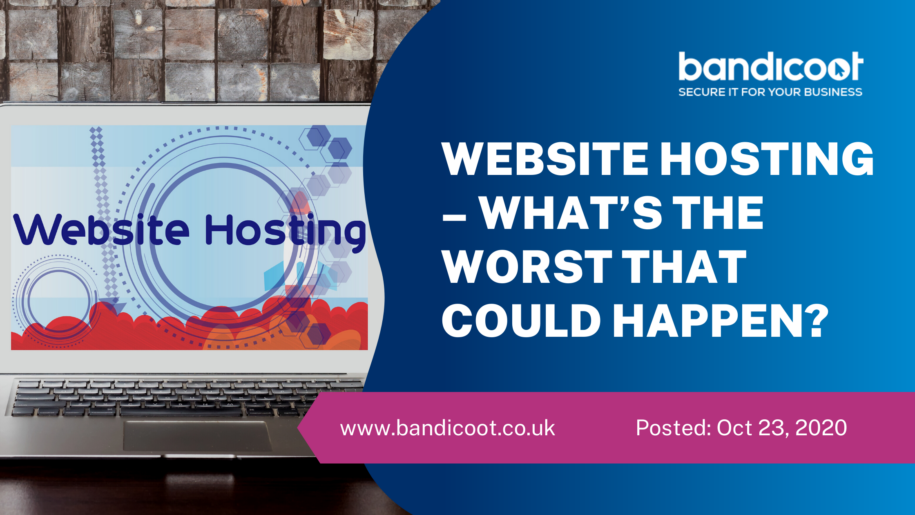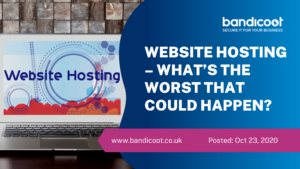 Website hosting issues come in many forms and can hit when you least expect them to. Whatever the reason you may encounter an issue with hosting, the outcome is nearly always the same for you – website downtime. Your website suffering downtime will present different issues depending on your business – it isn't an ideal scenario for any business owner but can be especially damaging for e-commerce businesses.
Aside from downtime, hosting issues can cause other issues you may not anticipate. All costing you valuable time and money. In this post, we look at some of the issues that can arise with hosting and how to avoid them.
What Website Hosting Issues Can You Encounter?
Website hosting, for those of you not too savvy with the tech details of your website, is a service or provider which makes your website accessible to devices on the World Wide Web. Users will be able to type in your domain name, bandicoot.co.uk, for example, and visit your website. A hosting provider gives your website storage space on their server and provides services relating to your website. Some providers may offer many types of services, from website hosting to IT support.
Sounds simple, right? What can possibly go wrong?
Although in theory, hosting a website is a simple service, not all hosting providers are equal. Whether it is down to lack of routine maintenance at their end, poor security protocols or lack of expertise, a bad hosting provider will usually result in issues for you, the customer.
The most common issues you can run in to includes slow loading speed or recurring downtime. Simply, this means your website, and therefore products and services will not be available to customers when they want them.
One of the most serious implications of poor hosting is security breaches. A security breach can take many forms but may include hackers 'taking over' your website. Hackers have different motives but, in some cases, may demand a ransom before they release your website back to you. They could steal data or simply take your website offline.
Aside from security and quality of hosting, a bad provider may also have poor customer service or little support for customers. For example, failing to respond when you encounter an issue or being slow – when your website is encountering issues the last thing you need is having to chase your hosting company over and over.
A less than great host may also be quite inflexible with their hosting plans, not allowing you to change your plan when your business calls for it, for example.
So, now we know what bad hosting looks like and what the consequences can be, what does good website hosting look like and where should you find a reliable hosting partner?
The Good Guys
A good web host will be interested in the type of business you run and what your website means to you. Based on your information, they will be able to recommend a hosting package for your website and offer best practice advice.
A great place to start when you are looking for a new website host is with your current IT support company if you have one. Many IT support companies offer web hosting services to their clients. If you already have a good relationship with your IT provider and know their service is good, they would be the ideal place to start.
After that, ask around people in your network to ask who they use for their web hosting. Recommendations from other business owners and friends are better than randomly choosing any hosting provider. Just remember – if something seems to be extremely cheap there is usually a reason! Beware the super cheap hosting providers who need as many customers as possible to make a profit.
Of course, you also get in touch with us!
We provide high quality, expert hosting using super-fast SSD (Solid State Drive) disks in all our servers which are more resilient and have faster response times. We're also renowned for our friendly, responsive team who are always here to help with any issues you may have. Hosting your website with is super secure too – our web servers are scanned daily for viruses and backups are taken each day to ensure that if one server fails or if a hacker manages to get through the firewall there is always a recent version of your website to restore to. We install security patches on our server regularly and can guarantee 99% availability for your site.
Take a look at our web hosting packages here or give us a call on 01282 506 616.
Regardless of the package you choose, you can have the confidence your website is in safe hands with Bandicoot!