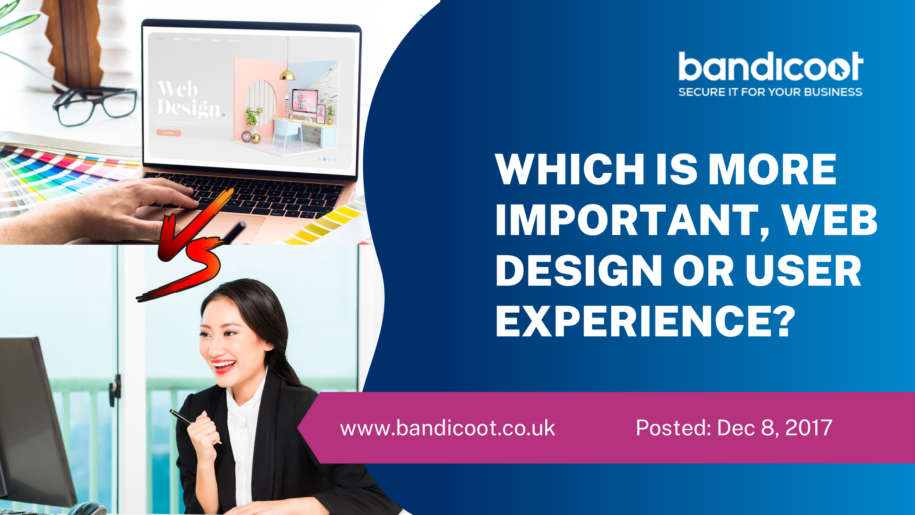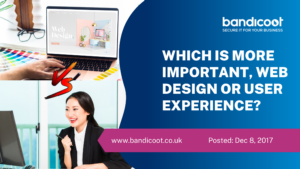 If you are considering a new website or looking for a web designer, you may start to come across certain terms you aren't familiar with, or concepts that sound the same – but aren't. This article will attempt to make the process and some of the terms a little clearer, and help you decide what is most important to you – good design or user experience.
What is UX Design or User Experience?
UX Design is almost certainly a term you are going to come across in your quest for a new website. The acronym 'UX' stands for 'User Experience', so don't get confused when you hear them being used interchangeably – they are the same.
UX design, doesn't solely apply to websites either; UX designers will also work on software and apps. In the world of websites, UX design focusses on the journey and experience that a user will have whilst visiting the site. It is a calculated and considered approach to the layout and appearance of the website.
People have now come to expect websites to do certain things, buttons to be in certain places and particular symbols to have a consistent meaning. It is a UX designers job to ensure that these expectations are met, and then some.
As standard, here are some of the features a user would expect or need:
Is the website mobile responsive, load fast enough, and all links lead where expected?
Is the design familiar and stick to standard web design conventions, and is it clear where you want to guide a user?
Is the design intuitive? A visitor to your website shouldn't be expected to have to learn how to use it.
How is That Different to Web Design?
You might now be wondering how any of the above is different to web design? Well, a web designer might be a little bit shallower than a UX designer. They are concerned with good looks and style. This isn't to say that a web designer doesn't consider the user experience, they do – just to a lesser extent. They won't test interfaces, work with end users or follow the set rules for user experience.
A web designer is mainly concerned with aesthetics, your brand and presentation, while the UX designer's primary concern is not your brand. We look to web designers as the experts in colour, typography, good proportions, and creative concepts.
Which Should You Care About The Most?
Unfortunately there isn't a clear answer here….both user experience and good design are important and it depends what is the most important to your business. Its no good checking an agency portfolio and arranging meetings if you aren't sure what you want your website to deliver.
Here are two examples of how different businesses may have very different priorities for their websites:
Business A are a B2B software house. They sell a complex, extensive range of products and services. Their immediate priority is to guide a visitor to correct service or product. They serve a diverse customer base and it's important that the visitor quickly finds the information that is relevant to themselves. This is why business A would choose to put more emphasis on good usability and visitor experience.
Customer B are a trendy interior design company. Whilst they want the user experience to be good on their website, they don't have a complex service offering and they want the visitor to be impressed with how stylish their website looks. A stylish and design led website will leave the customer with the feeling that customer B must know their stuff, as they have such a slick and cool website.
If you are in the market for a new website, it's important that you work out your priorities and what impression you want to give your prospective clients. Once it's clear what you really want, it will help you narrow down who to work with. As website builders ourselves, we are in a prime position to help you through this process and advise you on web design and user experience.
About Bandicoot
If you are a business looking for a clean, fresh, easy to navigate site (like this one) then we are your guys! We concentrate on the basics and building websites that really work for our customers and their customers. We are focused on delivering technically sound websites which give you the best start SEO-wise. We specialise in WordPress design and Ecommerce sites.
Your customers won't care how much time and money you invest in creating your new website and just need to find information easily or buy products in an ordered, logical way, so get in touch. You can call us on 01282 506 616 or email info@bandicoot.co.uk and we'll quickly get back to you.