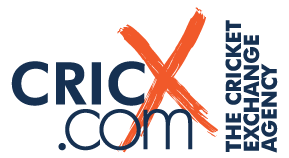 We first met with Steven in early July 2019, he explained they needed a new website which would more closely represent their brand and also unite their player database and registration forms.
The tight deadline and the complex additional functionality meant that we had to work quickly. After completing the first draft, we worked with Steven to fine tune the functionality and perfect the design. Steven was very happy with the design, the functionality and the speed in which we were able to deliver.
We hope to continue working with Steven and the CricX team in the future.
I cannot recommend the Bandicoot team highly enough. We tasked them to revamp our website and they have delivered in spades. From concept to completion, they were a pleasure to deal with. They have transformed our dated website to a fresh, mobile-responsive site, which has gained nothing but positive feedback. If you're looking for a new website, or like us, a revamp, then we strongly recommend Bandicoot.
Steven Hirst, CricX