Peta
The complete IT support and data security package
Have the freedom to run your business, whilst we monitor your computers, manage all your security updates and fix many issues before you even know about them!
Experience hassle free Technology, with peace of mind that our expert technicians will step in with unlimited helpdesk support (should you need it) backed by guarantees.
Feel reassured by a fixed price, monthly support plan, including super-fast, discounted on-site support if needed (which is unlikely).
Have the peace of mind that your data is secure, and you are protected by the best antivirus and scam software on the market.
Give all your team our simple, Cyber Security Training Booklet. Feel safe knowing that your business is covered by our Virus and Data Recovery Guarantees!
Worried about the impact of technical down time on your business?
It's important to choose the right package for your business needs.

Why not get a quote here or book a discovery call with us to find out exactly how we can help your business!
Keeping your computers healthy and safe, whilst you get on with running your business
The complete IT support package
Get an instant quote or book a meeting with Stuart to explore our IT support services.
Are your staff cyber safe?
"The booklet provided to our employees to help them recognise Cybercrime was invaluable, a handy guide full of excellent tips providing straightforward and practical information in a quick and easy to read format.  The section on phishing emails was particularly beneficial and the mouse mat that accompanied the booklet is a constant reminder of what to look out for – practical and preventative – a great combination."

– Debbie Ellison, M Chapman & Sons Textiles Ltd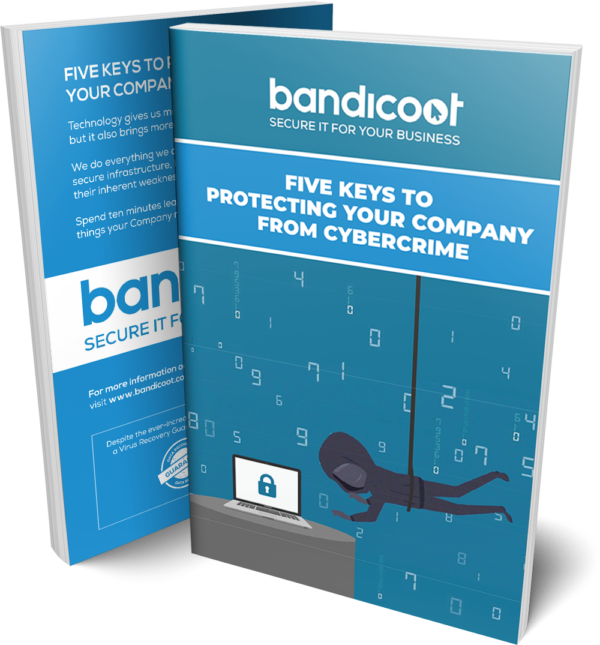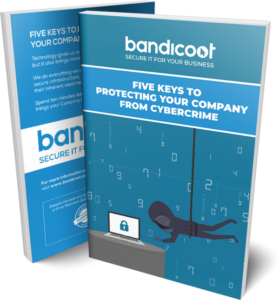 Having been let down by our previous I.T. support company, I've found Bandicoot to be a complete breath of fresh-air. They have been extremely competent, helpful and responsive to all our challenges and on the back of that, I'm committed to including Bandicoot in all our forthcoming & future I.T. Projects. I have been reassured by the level of support provided by Bandicoot to date. It helps me to sleep at night so on this basis, I am happy to personally recommend Stuart and his team to you too.