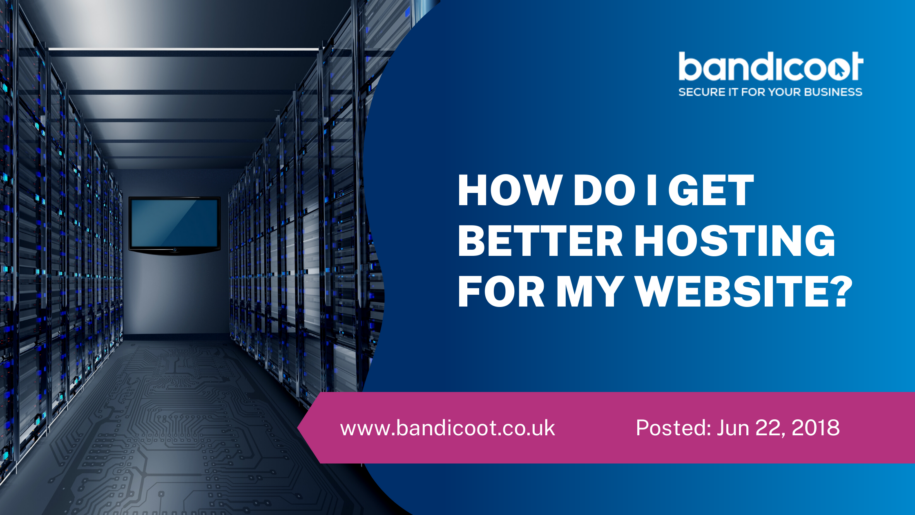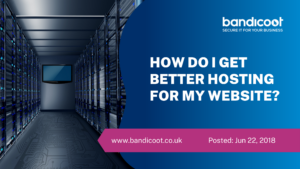 This week, we are going to look at the wonderful world of web hosting and how packages can vary greatly between suppliers. We are also going to explore what it is you need to look out for when choosing a company to supply your web hosting, and whether you are getting a value-for-money service from your current provider.
But first of all, we are going to examine what exactly good (and bad) web hosting is.
Want to find out more? Read on!
What is Website Hosting?
Web hosting is not complicated; it is essentially a facility that allows businesses and individuals to post a website or web page onto the internet. Therefore, a web hosting service provider is a company that provides the technologies and services needed for the website or webpage to be viewed on the internet. Websites are hosted on large computers known as servers, which ultimately allow access to the internet.
Then, when internet users want to view your website, all they need to do is type your website address or domain into their browser. Their computer will then connect to your server, (or your hosting company), and voila! Your webpages will be delivered to them through the browser. Simples, eh?!
Of course, you will first of all need to either purchase your own domain, (the www.blah.co.uk bit that your website will be called), prior to setting up your website, or if you do not have a domain, most hosting companies will help you purchase one. This is certainly something Bandicoot can help you with, should you need us to.
So far, it's all pretty straightforward, right? Well, to a certain extent yes, but naturally there's plenty more to it than just hosting a website on a server.
For one thing, your website needs constant maintenance and regular updates for it to remain effective, otherwise you may as well throw the hard-earned money you spent on setting it up in the first place, down the drain.
How Do I Maintain My Website?
As with everything, the devil is very much in the detail, and once your website is up and running, it doesn't stop there.
Maintaining a website is (or should be) a crucial part of what your web hosting company offers and, at the very least, should include daily back-ups and first-class internet security to keep your data safe from hackers and spam sites.
Here at Bandicoot, we take the security of our clients' websites very seriously, and therefore offer 24/7 monitoring, daily scans for viruses and daily back-ups, so if the worst should happen and your website is hacked, or goes down for whatever reason, our engineers are notified and we can restore your website almost immediately to a copy backed-up and saved from the previous day.
Do I Need An SSL Certificate For My Website?
Whilst we are on the topic of security, are you aware that all websites are going to have be HTTPS sites from July? This means you need to purchase an SSL security certificate ASAP in order to comply, but fortunately this is also an update we at Bandicoot can take care of seamlessly for you.
Being a HTTPS site is not only good for your website security, it's also essential if you want to boost your rankings with regards to SEO (Search Engine Optimisation), so the sooner you make this switch, the better it is for ranking your website and increasing your traffic.
What About Website Updates?
It's a mistake to ever think of your website as a static thing; there are constantly loads of updates that need reviewing, and changes that need making. Unfortunately, this is a source of much annoyance and frustration to businesses who do not have a reputable hosting company taking care of these updates for them.
At Bandicoot, we really can take the pressure off by making regular updates to your website to ensure your customer gets the best experience they possible can when browsing your site. For example, is your website mobile friendly? Is it optimised for the latest Google algorithms? And are the plugins that control cookies, contact forms and shopping carts up to date?
A good web hosting organisation will offer packages that take care of these updates for you, so that you can take care of doing what you do best, i.e. running your business.
What About My Website Design?
The world of web design is constantly changing, and websites can soon look old or tired, meaning customers are turned off by them, rather than wanting to browse some more or get in touch with your company.
For example, did you know, a prospective customer decides within 3, yes THREE seconds, of opening a website whether or not to continue their browsing experience before moving on to another site?! That's why you need and want your website to look and sound like a premium site at all times.
Luckily, with our Platinum hosting package, we can offer 30 minutes of design time each month, dedicated to creating new content or updating your existing pages. As this is another really important factor for SEO, because frequently refreshing and adding to your content helps boost your rankings, this is a service that could save you a small fortune in the long run.
It's all starting to sound a bit more complex now, don't you think? Don't panic, at Bandicoot, we understand that all you want is a website for your business that people can search for and that gets your message across, which is precisely why we worry about all this stuff, so that you don't have to.
What About A Tailor-Made Package For Website Maintenance?
Well here's the thing; Bandicoot can also offer tailor made packages to suit our client's budgets, which can cover as much or as little maintenance as you wish. Again, whatever it is you need, you won't have to worry about WordPress or procrastinate over plugins, because we will do all of that for you.
By choosing Bandicoot as your web hosting company and migrating your website over to one of our monthly maintenance packages, you can be safe in the knowledge that you will benefit greatly from our professional web developers and team of dedicated I.T. specialists.
For significantly less than your daily take-out coffee we can provide on-going hosting support designed and tailor made with your requirements at the forefront of our maintenance proposal, ensuring your website runs smoothly and trouble free and is optimised to its full potential.
Contact Us Today
Why not give us a call today on 01282 506 616 or contact us here to discuss your options, and immediately take the pressure off (well, regarding your web hosting and maintenance, that is!)?