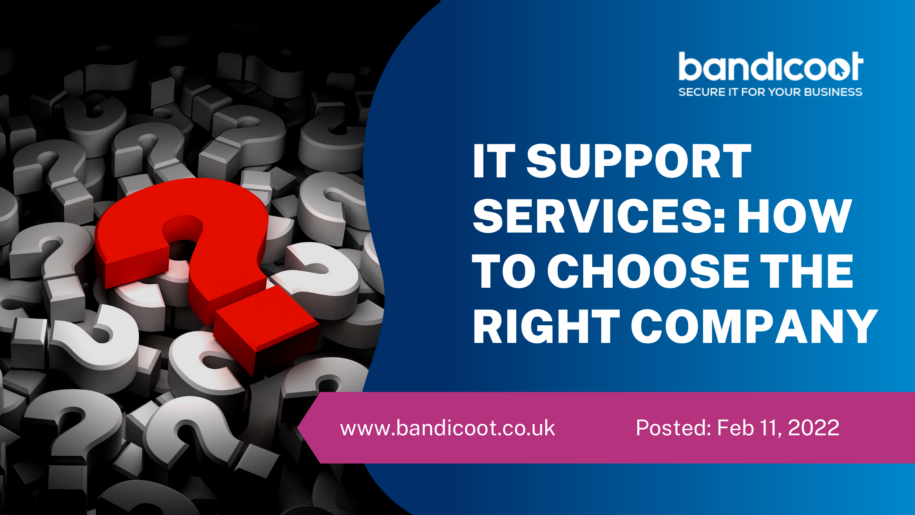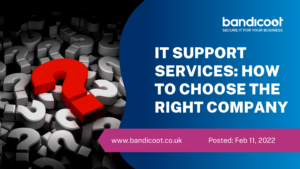 Selecting a company for your IT support services is arguably one of the most important decisions you make. Luckily, you have come to the right page to give you all the information.
IT issues are a pain in the neck for every individual and business on the planet. Choosing the right IT support services company can save you a lot of time, energy, and money in the long run.
To help you make the best decision possible, here are 5 things to consider when choosing IT support services.
5 Tips for Choosing The Right IT Support Company
1.      Quick Response Times
When it comes to getting IT Support, one of the main things you'll want to look for is a company that has quick response times. If you hire an IT support company and they can't solve things quickly, it'll be hard for your employees to stay productive.
You should ask them how long it takes for them to respond to a request. For example, if you find out that a computer stops working, ask how long it'll take for someone to show up. You also need to find out how long they'll take to fix the problem.
2.      Are They Qualified?
Make sure they're a reputable and well-certified organisation before signing a contract with them. Ask them for their qualification and any accreditation they have achieved. Their staff should also hold certification, which proves they're capable of providing the best service possible.
Look for niche qualifications and partnerships, too, with the likes of Microsoft, DELL, Apple, HP, etc. They may be an approved organisation specialising in the technology, systems, and software your company uses.
3.      Testimonials
One important tip is to check out if your future IT support services company has case studies, testimonials or feedback to see on the site. If they do provide this, what are their clients saying? Do you think their feedback will adapt to your specific client? Detailed or lengthy feedback tends to hold more reliability than a brief message saying, 'great service'.
If the company is happy to provide contact details for references to allow you to see other testimonials independently, all the better. This will allow you to get more information and a clear sight into the IT Support Company and the service they will provide for you.
4.      Are They Nice People?
Issues with IT support teams is one of the most significant problems for many companies. Some feel that IT support team members are not approachable or speak in ways that their staff cannot understand.
Make sure you click with the company. The sign of a great IT support officer can make very complex issues understandable. They will have good patience and won't make you feel like an idiot just shouting, "turn it off and on again" down the phone.
5.      High Security
One of the services that a managed IT support company should provide all their clients is high security. As soon as you start working with an IT support company, you should notice a major difference in the way your computers are accessed.
For example, a good IT support company will implement a strong passwords/password policy, network monitoring, and two-step verification for logins. They'll also help you limit access to equipment and files so that only certain people can get into them. With higher security, it'll be much harder for someone to breach your company's data.
Final Thoughts
When looking for an IT support services company, you must ensure that they'll be a good fit for your business. This can be done by asking them several questions and researching them. After hiring the right IT company, your business will drastically improve.
Bandicoot: IT Support Services
At Bandicoot, we are specialists in IT support services. From hosting your domain to maintaining the internal and external look and feel of your website and looking after your data. We can assure you one thing; you won't have to worry.
Having a good IT support package in place will give you the confidence of knowing your business data is in safe hands. We monitor your systems with a professional, diligent eye.
For more information, please call us on 01282 506 616. Alternatively, you can use our contact form to send us a message or have a look at our IT tips in our blogs. We'll be back in touch as soon as possible.