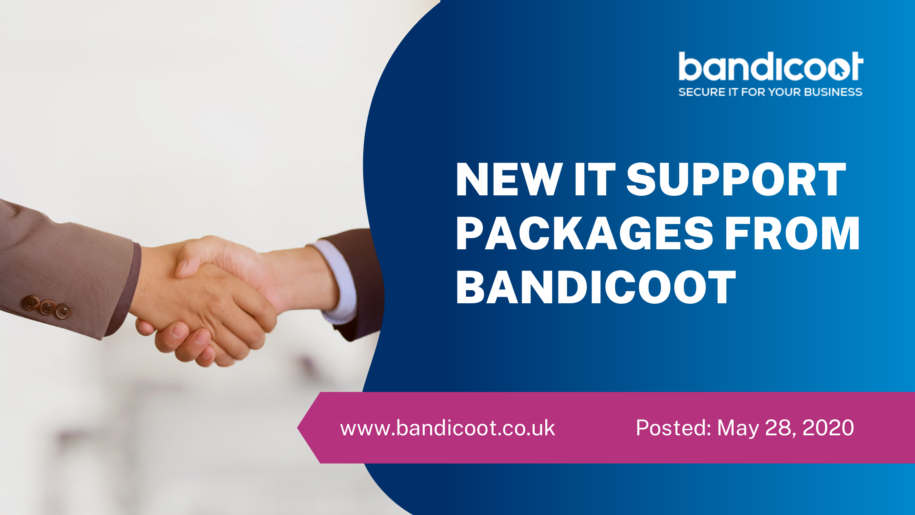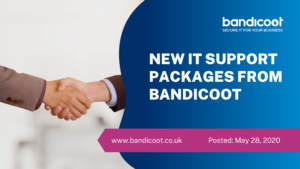 Over the past few months, we have been making a number of changes at Bandicoot. We have refocused on what we do best, by putting in place a range of improvements that you are going to love. As such, we are pleased to announce we are rolling out a range of brand new IT support packages.
All of our IT support packages include 20% off on-site IT support and project work. With Tera and Peta you will get a 50% discount on Office 365 migrations. What's more, all contract clients are covered by our Data Recovery Guarantee.
Our New IT Support Packages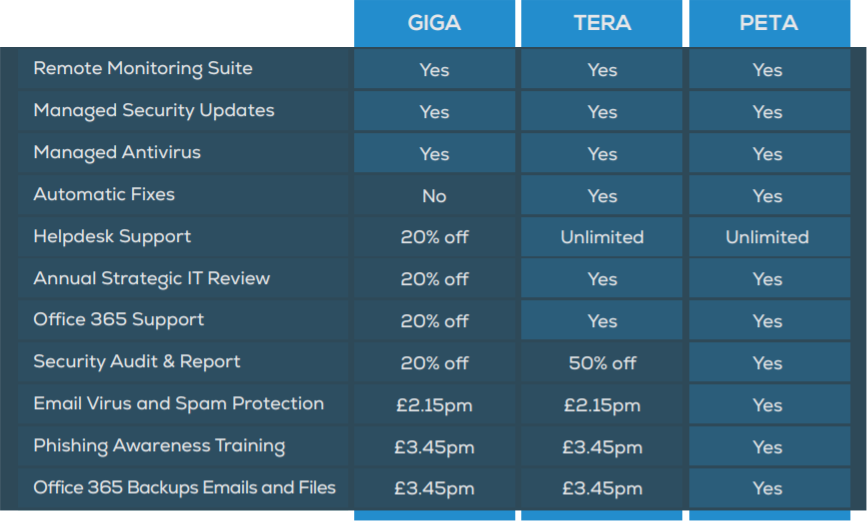 GIGA
The GIGA package is our entry-level solution and is designed to give you the freedom to run your business whilst we manage your security updates and install our antivirus software.
The peace of mind that we are monitoring your computers and our expert, qualified technicians are ready to step in, with discounted helpdesk support.
TERA
Tera is designed for those businesses looking for high levels of IT support. It provides the satisfaction of smooth-running IT with unlimited helpdesk support and a guaranteed fix.
This package provides the comfort of a fixed price, monthly support plan, including superfast, discounted on site-support, with a guaranteed response time.
With Tera, you'll also get the operational and financial security of an annual, Strategic IT Review, including your personalised, money-saving maintenance plan.
PETA
Peta is our all-singing-all-dancing, complete IT Support package. With Peta you will get everything that is great about Giga and Tera plus the peace of mind that your data security has been audited by experts.
You can be confident that you are protected by the best antivirus, phishing awareness training and scam software on the market. You will have the peace of mind that your business is covered by our Virus Recovery Guarantee and the reassurance your emails and data are securely backed up.
Why The New IT Support Packages?
The world of work is changing fast and our clients are looking for additional flexibility with uncompromised security. Starting from £6 per month per Windows device, our new IT support packages are specifically designed to accommodate businesses of all sizes, makeup and working patterns.
For the peace of mind that comes with knowing you have IT support in place, please contact us today and ask for our managed service agreement. Our team of friendly experts can be called on 01282 506 616 or you can contact us via our online form here.