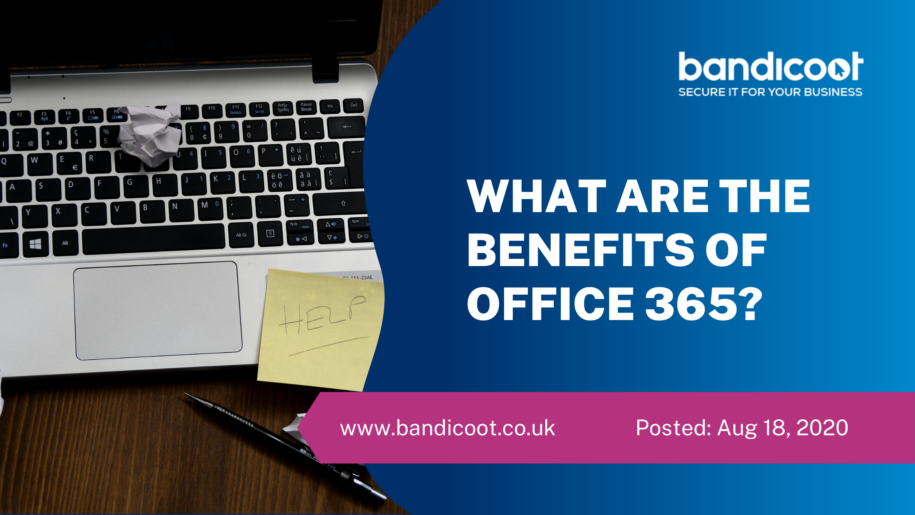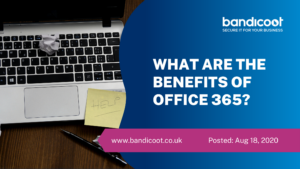 Modern businesses need to be nimble, adaptable and efficient, and they need the tools that will make these critical qualities work for them. Office 365 provides these tools.
Making the switch to 365 might seem like a major step, but with the help of an IT support package, you can quickly adopt, and adapt to key ways of working with this Microsoft productivity suite.
And if you're concerned that migrating to Office 365 is an issue, we've got a recommended solution for that too.
What is Office 365?
Office 365 is a subscription-based suite of software products from Microsoft. While there is still a basic, standalone Office 2019 one-off purchase option, with this cloud-based subscription, you get excellent service continuity, with automatic updates and upgrades and plenty of extras.
It's important to understand the additional features 365 offers, alongside its core apps, which include:
Word
Excel
PowerPoint
Outlook
Exchange
SharePoint
Teams.
What 365 also provides is a strategic work platform.
The subscription package provides various security functions, and it gives you new opportunities for integrating remote working, data analysis, project work and social networks into your infrastructure.
Therefore, it goes beyond providing a set of solutions, by also offering fresh opportunities for how your business should work.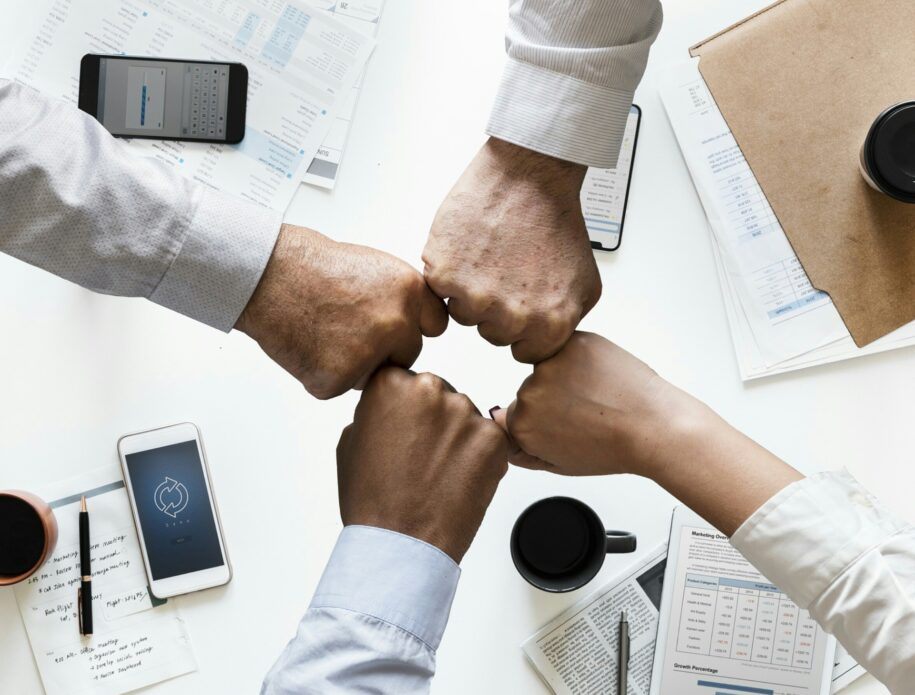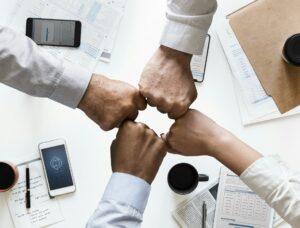 What are the Strategic Advantages?
With Office 365, you can access files anywhere, with the option of storing your documents in the cloud. If mobile working has become essential to your organisation, then this is the ideal solution.
You can use apps and open files on any compatible device with an internet connection.
At the same time, the cloud storage 365 is very secure, with built-in robust security measures that prevent anyone unauthorised from accessing your data or your apps. The suite includes threat detection and anti-malware, which will identify and stop cyber threats immediately.
With much modern working, remote communication and collaboration are critical aspects, and 365 supports them. It gives you the tools to keep your communications centralised and clear, using Teams and Outlook.
With options for shared access to mailboxes, calendars and contacts, you can centralise your collaborative working. This extends to documents too, which you can edit in real time across your network. SharePoint is included in your subscription, and this allows you to store documents where staff members can access and work on them, with clear individual identification tags for multiple users.
Office 365 helps ensure your business continuity, with your information safely stored and backed-up regularly in the cloud. Its built-in recovery features also mean you can restore individual emails or even entire in-boxes should you ever need to.
You have the advantage of automatic upgrades to your essential apps such as Word and Excel, without you having to install new software. Your subscription covers updates, so you don't have to worry about any hidden or additional costs.
You can budget effectively with Office 365, since the cost of your licence will depend on the level of functionality that best suits your business. Paying monthly makes your outgoings predictable, enabling you to budget for your annual IT spend.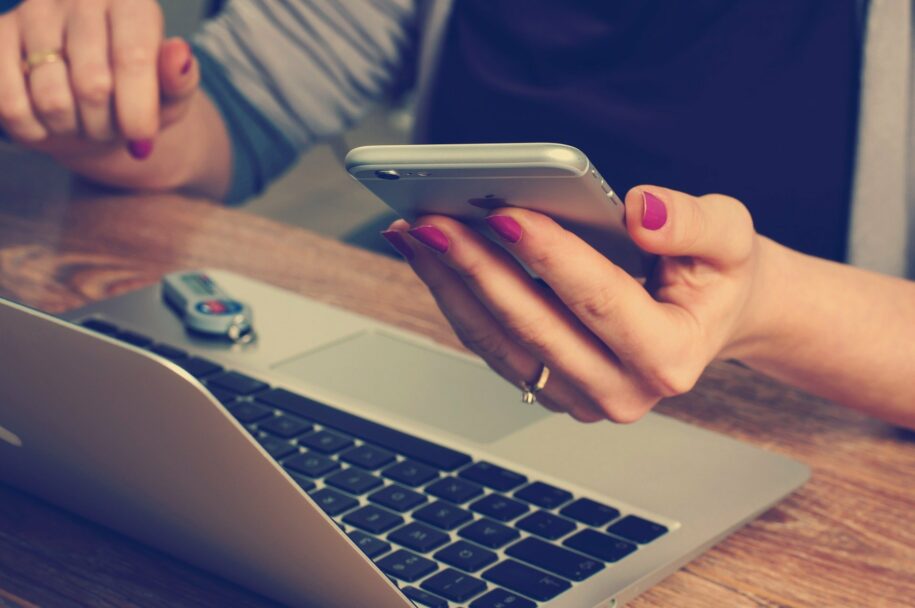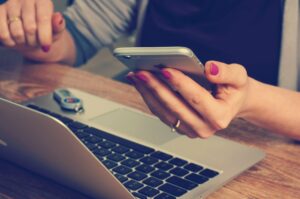 What Sort of Enterprise Can Benefit from Office 365?
There are various reasons why a business or organisation should choose Office 365:
Focussing on core business and generate revenue, without having to worry about establishing and maintaining its IT structure
Having a failsafe IT option that is affordable and reliable, without the need for additional human resources to manage it
Managing or cutting back on costs around software licences and storage capacity
Staying up to date with the very latest software, without having to worry about keeping up and installing it
Broadening its collaborative working relationships with a scalable and secure IT infrastructure.
Where your enterprise needs the reassurance of a sound IT infrastructure combined with flexibility and scalability for future growth and development, Office 365 is ideal.
And where you need to maintain your systems to protect against downtime, to ensure high performance and protect them against potential security vulnerabilities, this provides the answers you're looking for.
Is Migrating to Office 365 an Issue?
While change is often welcome, it can also feel like a challenge.
Migrating your current systems to Office 365 might seem daunting and complex, but, as with IT support, there is an easy, outsourced specialist solution.
Using a professional migration service, such as CloudM, will ensure that your migration to Office 365 is secure, and that there's no risk of you losing any emails, documents or valuable data when you make the switch.
How Do You Get the Best Out of Office 365?
Because Office 365 has numerous features, how can you be sure you're getting the best out of your subscription package?
One solution is to have an expert eye on your Office 365, providing comprehensive outsourced support and management.
This is a cost-effective means of ensuring that the system you're subscribing to is working hard to support your business.
For more information about the many benefits of Office 365 and outsourced IT support, please call 01282 506 616, email info@bandicoot.co.uk, or fill in our contact form and we'll be in touch asap.